Are you Hungry? WE DELIVERY! Fast USA shipping only 3 days!
HANDMADE LEATHER - TÚI DA BÒ THỦ CÔNG
Free shipping on order over $300.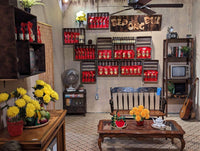 About us
Welcome to Bepongbui.net - a small family business nestled in the heart of California. Our passion lies in crafting Handmade leather products and curating the finest traditional jerky snacks. We extend our heartfelt gratitude to all our cherished customers for showering us with love and unwavering support throughout the years.

At Bepongbui.net, we pledge to deliver nothing short of excellence in all that we create and offer. Our commitment to providing you with the best is steadfast and resolute.

With much love,
Ong Bui and the Bepongbui.net Family
Shop Now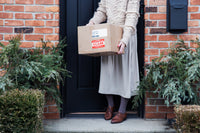 FREE SHIPPING order $300 NO CODE NEEDED
FREE SHIPPING on orders over $300, no code needed!

At Bepongbui.net, we promptly ship your order upon receiving payment.

To ensure smooth delivery, please provide complete address details.

Allow 2-5 days (excluding holidays & weekends) for delivery via USPS Priority.

Contact us if your order doesn't arrive:
Phone: +1 678 392 7154
Email: nsgiobui@gmail.com

We are committed to resolving any issues!

Please note: We are not liable for lost or stolen packages marked as delivered in USPS tracking.
SHOP NOW
Serving snacks since 2018